The federal government's plan to transition nanotechnology applications from the research and development (R&D) phase to full-scale manufacturing has hit a critical juncture. After spending more than $20 billion in nanotechnology research during the past 13 years, the federal government now finds itself struggling to develop a national strategy that will apply nanotechnology to the development of commercial products for the next decade and beyond.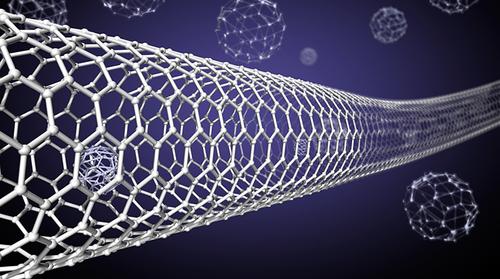 Essentially, nanotechnology is the process of identifying and controlling individual atoms and molecules that are manipulated to create new materials with enhanced properties such as increased strength, lighter weight, greater control of light, and higher chemical reactivity versus their larger-scale counterparts.
Nanotechnology is expected to impact the development of new products, innovation, and the supply chain process is significant enough that many scholars, high-tech leaders, government officials and other stakeholders are asking the question of who will be the world's premier nanomanufacturing nation.
U.S. Challenges in Nanotech Development
Two recently released reports – one from the General Accounting Office (GAO) and another from the President's Council of Advisors on Science and Technology (PCAST) – suggest that there are several challenges to U.S. competitiveness. These challenges include the lack of a national vision for nanotechnology, increasing global competition, a shortage of skilled workers. These reports also note that there is a lack of U.S. leadership in establishing international standards, and there is not enough research to indicate the potential effects associated with nanomaterials on the environment, health and safety. Another overriding challenge is funding.
Published last fall, the PCAST report entitled Report to the President and Congress on the Fifth Assessment of The National Nanotechnology Initiative, looked at the funding issue and examined the status of the National Nanotechnology Initiative (NNI), a U.S. government research and development program that involves 20 departments and independent agencies participating in nanotechnology projects.
To advance nanotechnology, the NNI joined with the Office of Science and Technology Policy, which has a broad mandate to advise the president and his staff on the effects of science and technology on domestic and international affairs. Together both organizations identified areas where nanotechnology applications can advance through targeting program-level interagency collaboration. Part of this collaboration includes Nanotechnology Signature Initiatives (NSIs), which focuses resources on critical challenges and R&D gaps to better address advancements in science and technology to support national economic, security, and environmental goals.
Nanotech Funding Dips
While agencies are encouraged to work on nanotechnology projects, however, the PCAST report found that federal department funding for NSIs has hit a plateau. According to the report:
...."overall funding for the NSIs has remained flat, and we further find that funding for Solar Energy Collection and Conversion, Nanomanufacturing, and Nanoelectronics – the first three NSIs, which were created in 2011 – actually decreased; the proposed FY2015 NSI budget is down 28% from the FY2011 budget."
A big part of the decline is the 60% reduction in spending from the Department of Defense between 2012 and 2013, the result of sequestration and budget reconciliation. The report further explained that:
".....funding peaked for nanotechnology in 2010 at approximately $1.9 billion, dropped slightly to approximately $1.85 billion in both FY2011 and 2012, then dropped nearly 17% to the 2013 level. American Recovery and Reinvestment Act funding injected over $500 million in additional funds into the NNI, primarily at the Department of Energy (DOE), the National Institutes of Health (NIH), National Institute of Standards and Technology (NIST), and the National Science Foundation (NSF). Nanotechnology funding levels for 2014 are $1.537 billion; essentially flat to 2013's $1.550 billion on a non‐inflation adjusted basis."
While U.S. federal government funding has dipped, however, the U.S. is still ahead of other nations in its nanotechnology investments. The PCAST report found that in 2012, the four leading nations in nanotechnology investments were the U.S. (Federal and states $2.1 billion), Japan ($1.3 billion), Russia ($974 million), and Germany ($617 million).