IBM has decided to build a new supply chain of computers and software through partnerships with Chinese-based companies. This move suggests that company executives have grudgingly accepted that the Chinese government is determined, and will eventually succeed, in a quest to replace foreign technology used in sensitive areas of the economy with Chinese made products.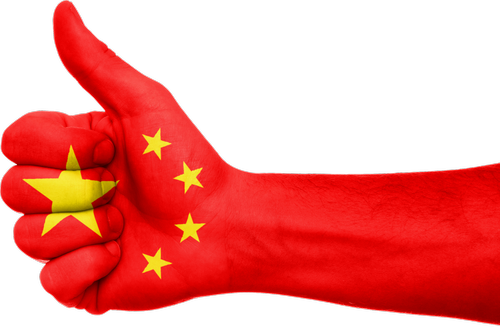 IBM CEO Virginia Rometty reflected on changes to the Chinese technology market when she spoke at the China Development Forum in Beijing earlier this year. In an article published in China Daily, Rometty is quoted as saying:
If you're a country, as China is, of 1.3 billion people, you would want an IT industry as well. I think some firms find that perhaps frightening. We, though, at IBM ... find that to be a great opportunity.
Is this really a "great opportunity" for IBM? When IBM shares its technology with Chinese firms who then make products built, in part, on IBM technology, does this put IBM in a better business position compared to the days when the company wasn't required to partner with Chinese original equipment manufacturers (OEMs) to put IBM equipment into Chinese customers?
Today, IBM is helping China build a new IT infrastructure spurred on by the Chinese government's implementation of tighter restrictions on foreign technology. These limitations, placed particularly in the banking sector, has caused companies like IBM to rethink their supply chains as they find new ways to sell their products in China.
IBM's approach is to participate in a series of initiatives that promote relationships with Chinese companies that are aligned with IBM's focus on data, cloud, social, mobile, and security.
For example, one of its initiatives is with Teamsun, a Beijing-based company, that IBM has teamed with to provide "a partial blueprint of its higher-end servers and the software that runs on them," a New York Times article reported.
Teamsum, an IT products and services company serving Greater China and Southeast Asia, offers various types of products such as server, storage, network, security, communications, software, backu and OEM services.
In Teamsun, IBM has found a Chinese partner with the technological capabilities that IBM can piggybacking on as it creates new computer hardware and software running on IBM technology that it hopes will be approved for use by Chinese authorities in key industries.
IBM's effort to incorporate its technology into Chinese products comes at a time when the company is changing course, moving away from low-profit segments of its business such as cash registers, semiconductors, and low-end servers in favor of high-value solutions such as security software and cloud services. This transition has been painful – a fact that is reflected, in part, by the company posting three years of declining revenues.
Making matters worse, IBM's is smarting from recently introduced measures to the bank-technology rules and a proposed counter-terrorism law that calls for the development of Chinese technology that come with "secure and controllable" features.
These measures were implemented in the aftermath of former National Security Agency contractor Edward Snowden's revelations that U.S. spy agencies embedded code in American technology sold overseas as a way to spy on foreign entities.
Still, a Reuters report that China temporarily suspended its IT security measures because financial institutions have resisted proposed changes, suggests that for now replacing foreign technology with Chinese made products isn't easy to achieve.
"I don't think the Chinese government wants to remove all foreign technologies out of financial industries. The Chinese government wants to enhance the control of information security," said Gene Cao, an analyst at Forrester Research. "After working with Chinese partners like Teamsun, IBM can continue their solution sales which bundles IBM's hardware, software and services through joint ventures."