I mentioned in another post that Thailand is moving away from being a cheap labor hub for high-volume, labor-intensive production. (See: Thailand: Thinking Big.) By all indications -- government reports, tax incentive strategies, zoning considerations, a minimum wage increase, corporate expansion plans, and several days of conversations with executives and Thailand's Board of Investment officials -- Thailand is moving itself down a more advanced manufacturing path. Undoubtedly this will have both positive and negative implications for businesses, depending on which sector they're in and what their internal growth plans are.
So what happens to a country when a new manufacturing mindset becomes reality? How do companies that have been here for (give or take) 10 years and have invested millions of bahts into operations begin to transition internally, expand locally, or decide to seek opportunities elsewhere? How do companies create and retain a reliable, skilled employee base while keeping costs in check? How do they compete locally and globally, and how does a commitment to Thailand play into that? What is the trade-off for staying put or packing up for somewhere else?
These are only a few a questions we (we being a small group of journalists) bounced around as we made our way through Bangkok, out to the Ayuthaya province, and down to the Chonburi area for meetings and factory visits.
While many of these questions popped up in a Thai traffic jam and were discussed across conference tables over lemongrass or roselle iced tea, they are by no means only a Thai thing. High-tech executives from Silicon Valley to Tokyo are asking many of the same questions about China, Singapore, Malaysia, Indonesia, Vietnam, and the Philippines. They are questions I hope to explore more in this column over the next few weeks.
For this post, let's stick with high-level details about Thailand.
Thailand's transition to high-complexity manufacturing is not going to happen overnight. And, Thailand will not likely lose its attractive business climate anytime soon. In fact, it will likely be quite the opposite --- many companies here said they view Thailand as their Southeast Asian manufacturing hub, and have both factory capacity available and empty land to build new factories on when demand warrants. Executives have also received inquiries from customers about relocating operations -- or at least diversifying away -- from a China hub, and there is a general sentiment that investment from the electronics and automotive sectors will continue to grow in the next couple of years. What's also likely to happen in the near-term is that Thailand will become a regional headquarters for many companies and serve as a jumping off point for neighboring countries Laos, Myanmar, Cambodia, and Vietnam.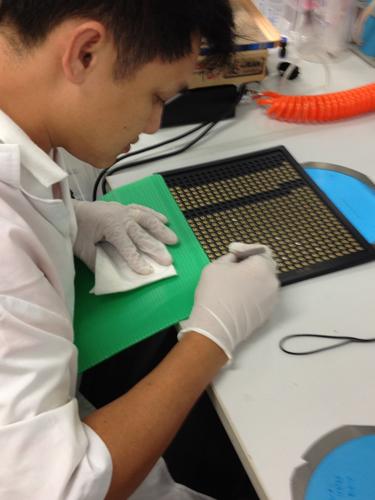 EMS company Celestica Inc. (NYSE, Toronto: CLS) has something like that in mind already. Pichai Duangtaweesub, senior vice president of Asia operations, told me he is considering adding a satellite engineering site in or around Laos or Myanmar (Myanmar, which was formerly known as Burma, is getting a lot attention because the once-reclusive nation is opening its borders to trade now that longtime economic sanctions and government restrictions have been lifted; many high-tech companies are at the very early stages of considering Myanmar's market opportunities and manufacturing potential).
Duangtaweesub said he feels good about Laos -- the people are nice, there are similarities between the Lao and Thai languages, and most importantly, there are good engineers who can be cherry-picked from university and their talent further developed. Having a small group along the Thailand-Laos border would allow Celestica to pass over less complicated, more routine kind of work to Laos engineers, and allow the Thai staff to focus on more creative solutions or innovative technology development, he added.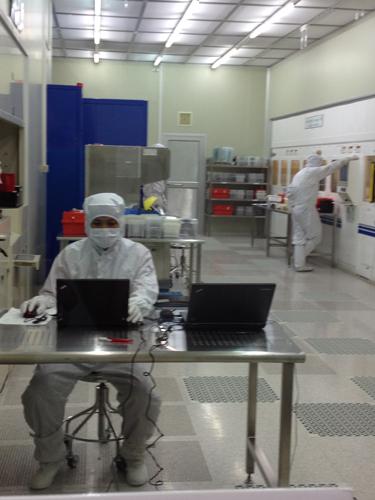 Building up capabilities in the border regions is part of Thailand's bigger picture plan. Arajin Pattanapanchai, senior executive investment advisor at the Thailand Board of Investment (BOI), said millions of people have come from neighboring regions to work in Thailand. Other BOI officials said that by locating factories closer to these border areas and allowing cross-border work permits would serve two purposes: mitigating some of the economic-related immigration influx that's seen in all parts of world when one city, region, or country has greater opportunities than their neighbors, and allowing those countries to transition away from their agricultural bases to a more industry-oriented model that would bring more wealth to their countries. It also gives companies already in Thailand a way to expand or relocate locally.
There's always a flip side to these transitions as well.
Of course, infrastructure and labor talent in more remote Thai regions and the bordering countries are vastly undeveloped, points out Chakkaphant Manutsathit, CEO of Team Precision Public Company LTD, a Thai-owned and operated EMS. Much like how Thailand was 30, 40, or 50 years ago, people in neighboring countries are mostly working the land and will need help transitioning to manufacturing environments, things local Thai and international companies will have to weigh in their decision-making process.
Also, there is considerable uncertainty around how an unprecedented increase in Thailand's minimum wage will impact the manufacturing sector. In the spring, Bangkok and six of Thailand's 75 provinces raised the minimum wage 40 percent from 215 baht ($6.83 per day by today's currency check -- yes, per day, not per hour) to 300 baht a day ($9.52 when put through a currency converter).
Although BOI and American Chamber of Commerce officials said high-tech companies generally pay well over the minimum wage and high-tech executives -- while not specifically stating exact wage or benefits they offer employees -- said they are able to hire at the rates they offer, there are rumblings that the wage increase could be used as a political football to win greater favor among the populous. While it may not directly or immediately impact the high-tech sector, a higher wage minimum will likely impact textile and other labor-intensive production, and be used as an excuse for low-cost, high-volume manufacturers to re-evaluate their Thai manufacturing structures.
In what seems like a way to soften the blow from minimum wage increases, the Thai government also has reduced corporate income tax rate from 30 percent of net taxable profit to 23 percent for the accounting year starting 2012, and to 20 percent for the following year, according to the BOI.
We're just touching the surface on these issues and the impact it will have on electronics businesses. Join me on Wednesday, August 15 at 12:00 p.m. ET for a live Web chat to discuss Thailand's manufacturing industry, recovering from last year's severe flood, and the country's business climate.