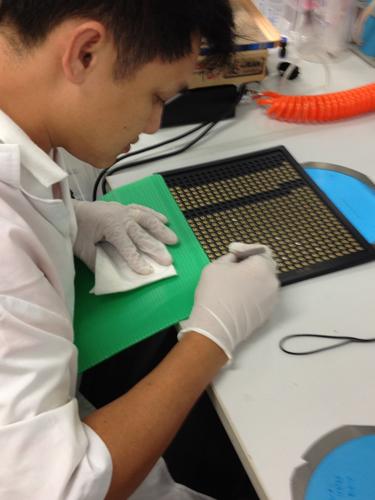 More Blogs from Logical Link
A new report shows that most of the worrisome issues that the supply chain industry has been dealing with for years are not new, but there are some new concerns that need answers. Here's a look at what keeps supply chain professionals up at night.
When it comes to shipping supplies from China to Europe, trains might be the most cost-effective way companies have available to them. DHL is looking to jump on that bandwagon.
For many dealing with the enormous task of tracking, reporting, and resolving issues associated with potential counterfeit parts, there is a collective hope that 2013 will bring clearer guidance on what needs to be done by whom and when.
It's debatable whether visibility should be a stand-alone system or something more comprehensive than a single software platform.
A necessary foundation for moving efficiently at real-time speed, supply chain analytics is still very much at the beginning stages of development at many companies.
Datasheets.com Parts Search
185 million searchable parts
(please enter a part number or hit search to begin)

Have a tête-à-tête with leaders & luminaries
EBN Dialogue enables and encourages you to participate in live chats with notable leaders and luminaries. Not only editors and journalists, but the entire EBN community is able to comment and ask questions. Listed below are upcoming and archived chats.

Join EBN contributor Jennifer Baljko on Thursday August 23, 2012, at 11:00 a.m. EST for a live chat on how electronic manufacturers in Thailand have shored up their supply chain to reduce the impact of future natural disasters.
READ DIALOGUE
Date: 6/18/2013 11:00 a.m. eastern
Peter Drucker famously said "Trying to predict the future is like trying to drive down a country road at night with no lights while looking out the back window." Yet in the razor's-edge world of electronics—with a lean supply chain and just-in-time demands—the need to know the future is vital. While no one really can accurately predict the future, we can take guidance from another Drucker saying which is the best way to predict the future is to create it.
Date: 4/30/2013
You've heard the saying "the No. 1 supply chain risk is your people." That hasn't always been the case. But today's complex global supply chain requires a new type of multitalented employee. It's one who understands, finance, marketing, economics, is savvy with technology, graceful with relationships and can think analytically. Where are these people? Are universities properly preparing the next generation supply chain professionals? How do train your existing workforce for these new, demanding positions? Brian Fuller, editor-in-chief of EBN, will lead a 60-minute Avnet Velocity panel discussion that will ask and answer these and other questions swirling around today's supply-chain talent challenges.