As new gadgets come to the market with increasing speed, many global high-tech/electronics companies are looking for ways to streamline their supply chain operations to meet market demands, reduce costs, and become more customer-centric.
While companies are working to balance these priorities, executives also understand the importance of risk mitigation in the supply chain. In direct correlation with a July 2014 report, Managing Risk in the Global Supply Chain, developed by UPS Capital and the University of Tennessee, one of those opportunities includes becoming more knowledgeable and proactive in managing supply chain risk.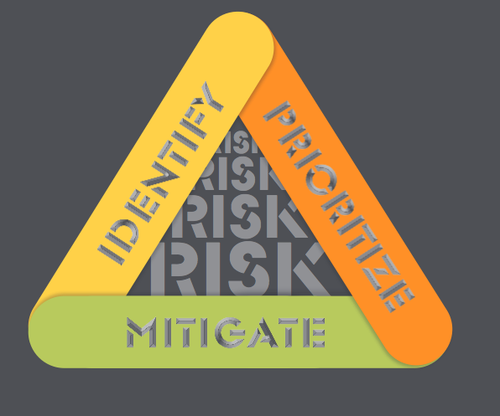 Identifying and mitigating supply chain risk remains a weak area for many global companies, as 90% of companies responded that they do not formally quantify risk when outsourcing production, the report found. Moreover, of the 66% of companies that have risk managers, virtually all their internal functions ignored risk in the supply chain.
With the international landscape constantly changing in light of issues such as natural disasters, political and economic instability, and other unplanned events, there are some key considerations that every high-tech decision maker should keep in mind to protect and insulate supply chains from unplanned events that could lead to disruption, which I've included below. Executives and decision makers should think of these considerations as an opportunity to engage more with their supply chain and sourcing partners to protect business.
Engage industry-leading supply chain partners: Working with knowledgeable partners can go a long way in supply chain risk mitigation. A best-in-class supply chain partner will be able to help you navigate customs, laws, and practices that are unique to each country while also mapping an end-to-end, efficient global logistics strategy. Supply chain professionals will also have management technology in place to increase visibility and address potential delays before they slow you down.
Source from multiple suppliers: According to the Managing Risk in the Global Supply Chain report, 51% of companies responded that, if their suppliers suffered a disaster in one location, they would be unable to continue operations in a reasonable timeframe. Once you've evaluated your supply chain, you could work with a trusted partner to develop a business continuity plan that provides alternate solutions if an unplanned event occurs. By engaging multiple suppliers within your supplier network, you can have "slack" in your supply chain, which could help with a shortage or unplanned event.
Take another look at your sourcing strategy: A sourcing strategy can vary based on product, company, goals, and even marketplace events; it's important to revisit your sourcing strategy regularly, as I discussed in a previous post. Take into consideration variables such as unit cost, transportation, as well as inventory safety and management, when evaluating sourcing options. For example, in the most recent UPS Change in the (Supply) Chain survey, 27% of high-tech logistics executives globally said that they are currently nearshoring or plan to nearshore in the future. This figure has almost tripled from 10% just three years ago. Executives recognize the benefits that nearshoring can achieve. When asked about top drivers behind their decision to nearshore, 43% of those surveyed cited the diversification of manufacturing due to natural or socioeconomic risks, further highlighting the increased focus on risk mitigation when it comes to sourcing. I want to reiterate that sourcing strategies are truly unique to a product, but reviewing your strategy can provide the opportunity for timely contingency planning.
There are always going to be unforeseen challenges when it comes to business operations, which is why it is important that each manufacturer has safeguards in place to prepare -- as much as one can -- for the unexpected.



More Blogs from Change in the Chain
Global initiatives can yield big business benefits, but only if they are done right. Here are a handful of methods for evaluating the potential of new markets.
OEMs are eying emerging markets as a valuable and profitable new venue to sell their wares.
Product lifecycle management, from design to end of life, is especially critical to success in the high-tech industry. It's time to close the gaps in your PLM activities.
Customer service is becoming a huge differentiator in the quick-moving electronics world. That's certainly going to impact the supply chain.
Datasheets.com Parts Search
185 million searchable parts
(please enter a part number or hit search to begin)

EBN Dialogue enables you to participate in live chats with notable leaders and luminaries. Open to the entire EBN community of electronics supply chain experts, these conversations see ideas shared, comments made, and questions asked and answered in real time. Listed below are upcoming and archived chats. Stay tuned and join in!