Dutch startup Fairphone is basing its business model on its ability to source components for its smartphones from ethically responsible suppliers and production sources throughout its supply chain.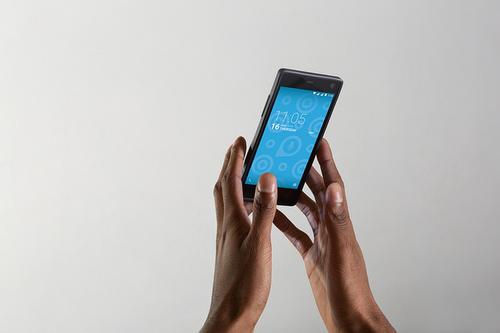 By seeking to make its tiered suppliers' procurement sources as transparent as possible, the company hopes to set a new standard of supply chain ethics that other OEMs will follow.
"The lack of ethically responsible players in the electronics industry is exactly the reason why Fairphone started to make smartphones: to be able to open up the supply chain of electronics and step-by-step make improvements, from mining and design, to manufacturing and lifecycle," Bibi Bleekemolen, head if impact development for Fairphone, told EBN. "We also identify suppliers that are willing to work with us on social and environmental improvements."
The mineral conundrum
It is inherently difficult, of course, for buyers to closely monitor whether their components are sourced ethically and legally from downstream suppliers. Tracking down the sources of three dozen minerals that smart phones typically have inside, for example, is especially challenging.
Mineral mining is also rampant with rogue companies that rely on forced and child labor with little or no regard for employee safety. Illegal mining also contributes to the mass destruction of the environment. Because rogue mining is such a lucrative business, especially in South America, it is difficult for governments to effectively crack down on illegally run mines. Sales of illegally produced gold, for example, now exceed cocaine as the largest export in in Peru and Colombia, according to Global Initiative.
As a solution, for mineral sources for its smartphones, Fairphone ensures that its suppliers work with mining sources in the Democratic Republic of Congo meet the standards of a provision in the U.S. Dodd Frank Act.
"While conflict-free minerals are certainly available from other countries, our goal is to work directly where we can contribute to alternatives to current mining practices, empowering workers and improving the livelihoods of the local population," Fairphone said in a statement. "We want to become a vehicle for change in the regions that need it most."
The gold standard
Gold is the Democratic Republic of Congo's most value mineral resources and is also a popular commodity among rogue traders and miners, making it difficult to regulate. As an essential material in smartphone circuitry and other components, Fairphone pays particular attention to how gold is procured. The company does this by creating a detailed roadmap detailing the sources of gold in its components.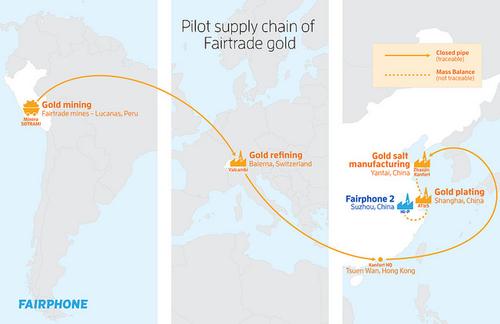 In the case of Austria-based printed circuit board manufacturer AT&S, Fairphone says it vetted the suppliers' gold sources before working with the company.