Taking redneck comedian Jeff Foxworthy's approach, here are some examples of tech company behavior that drives PR and other professional marketing service pros crazy. See if your company is guilty of any of these behavior breaches that get clients fired.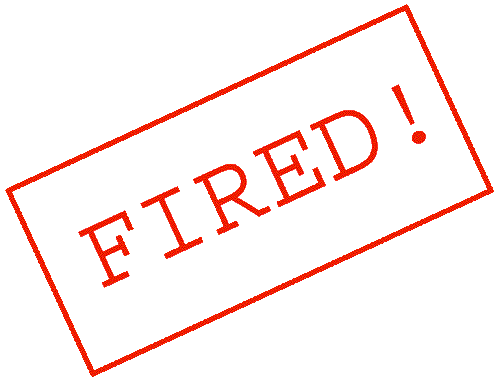 You might not be a good agency client if:
You treat you agency team as outsiders and unworthy of knowing about the warts and bad news. Effective marketing communications people can handle the ugly. They've seen it before and just may be able to help you deal with some problems. Not telling your agency about problems or approaching disasters you're aware of is dumb.
Similarly, if you treat you agency team as go-fers and only give them tactical actions to execute while keeping a marketing or communications strategy a secret, if there is one. Most veteran agency pros have developed effective communications strategies for literally dozens of companies. They're developing campaigns several times a month. How many places have you worked? Tap your agency for this kind of help. Collaborate! It can be some of the highest value you'll receive from your agency. Without a clear competitive strategy nailing your differentiation, companies are burning time and money. Get and use expert help.
You're slow-paying and allow your finance department to pull a cash conservation trip on your agency. This is the fastest way of demotivating people who are attempting to help you win the marketing war, period. If the agreement is 15, 30, 60 days, or whatever, stick with it. Agencies are generally small businesses and live and die on cash flow. Your company wouldn't hold up bills from your legal counsel. Don't do it to your marketing communication team that's fighting for you either.
Anecdote
My favorite response to slow-paying clients is, "How many times did you have to ask/wait for your paycheck?" From the agency perspective, it's great when you're on a first-name basis with and have the phone number of the person in accounts payable who handles marketing budgets. Busy marketing managers can forget little stuff like signing off on agency bills. Knowing Bob or Kathy in finance can really help when your bill somehow gets rat-holed. Having the marketing manager, director, VP, or CEO advise Bob or Kathy to expedite agency payments can also be very helpful.

Page 1 of 3 Next >



More Blogs from Savvy Tech Marketing
Wake-up call: Marketing isn't a leisurely walk in park, even if you are dominant in your market sector. There are competing brands in a hurry to grab your business.
You have to be on social media! At least, that's the current battle cry. But it's better to skip it altogether than do it wrong.
A technology marketing plan isn't a plan until it has management support, clearly defined agreements, and well-defined goals.
Too many electronics companies start with brand awareness, when the real secret to success is brand differentiation.
Datasheets.com Parts Search
185 million searchable parts
(please enter a part number or hit search to begin)

EBN Dialogue enables you to participate in live chats with notable leaders and luminaries. Open to the entire EBN community of electronics supply chain experts, these conversations see ideas shared, comments made, and questions asked and answered in real time. Listed below are upcoming and archived chats. Stay tuned and join in!