The rise of robots and the threat that might pose to our jobs has been a debatable topic of conversation in the supply chain and logistics. But, what is the reality behind it all hype?
Artificial Intelligence (AI) is not exactly the end of our jobs as we fear. However, Robot Process Automation (RPA) will impact various roles in the supply chain. In the process of change, we should be cautious of the hype around the AI trend. The best decisions come from looking at the trends with clear eyes.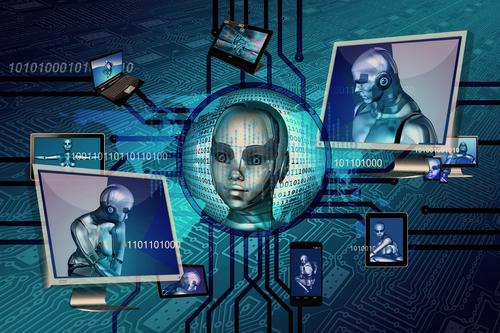 RPA is defined as an emerging form of clerical process automation technology based on the notion of software robots, or AI workers.
After adoption, the first step is to train the RPA software to capture and interpret the actions of specific processes in software applications already in use by the organization. Once this has been done, the RPA can manipulate data, process transactions, trigger responses, initiate reactions, and communicate with other systems autonomously.
Some of the immediate benefits of RPA include expediting back-office tasks and middle-office tasks in industries such as supply chain management (SCM), insurance, finance, procurement, accounting, customer relationship management (CRM), and human resource management (HRM).
Are we in the brink of a jobless future?
By the year 2025, automation software is expected to replace about 140 million full-time employees across the globe. However, many new jobs will be simultaneously created to cope with the need for qualified workers needed to maintain, improve, and develop RPA software.
Industry reports have found two ways of thinking. On one hand, there are those who believe that the rise of software robots represents a threat to industry and the current way of working. On the other, many are optimistic and convinced about a future including RPA in the enterprise.
For Neil Kinson, Chief of Staff at Robotic Process Automation software provider Redwood, RPA is completely altering the business case dynamics for outsourcing, and can now be applied to transform business activities. Kinson believes robotics present an opportunity to re-imagine business processes and their interdependencies.
The implementation of robotics in the enterprise is gaining momentum. This is what this recent Redwood Software report found when summarizing current robot usage and the growth of interest in organizations.
The study found that 27% of the participants are using robotics, 35% are actively looking, and 38% are curious or researching. In addition, 67% said they plan on using RPA in the next 12 months, and 72% plan to leverage existing investment in ERP to drive further automation in the next 12 months.
Understanding RPA
Since RPA is considered a sort of automation tool by some, or as human free processing, or as automation with AI by others it is not surprising that there is a limited understanding of the benefits that robotization can bring to the organizations. This, in turn, limits the view of what it can be achieved by its implementation.
Benefits of RPA mentioned in the report include driving more efficiencies and margins, improving end-to-end process visibility, meeting Service-Level Agreements (SLAs), and achieving greater process standardization, compliance, and control.
A case study also showed how releasing Full-Time Employees (FTEs) from performing slow error prone manually repetitive back-office processes by replacing them with robots can bring process efficiency to the organization. Supervisors get more visibility and control of the process end-to-end thanks to RPA rather than in silos.