As extended supply chains in the high-tech industry continue to straddle multiple geographies, new vulnerabilities get introduced.
Each additional supplier, manufacturing site, or distribution center is a potential failure point in the extended network, and large disruptions can have significant impact on revenue, customer experience, and brand loyalty. Natural disasters over the past few years have led to greater urgency in understanding and managing risks associated with increasing number of nodes in supply chains.
While configuring supply chains that account for every single risk is not feasible, some demonstrate better resilience -- that is, their ability to rebound from disruptive events is significantly better than others. These organizations leverage the resilience of their supply chains for competitive advantage.
Research published in the MIT Sloan Management Review provides insight into the factors that affect performance when a disruptive event occurs. Leading organizations in the technology industry have focused on improving resilience by understanding these factors and taking an integrated view of risk management across the enterprise. Others have opted for addressing resilience through additional raw material or finished inventory, along with manufacturing capacity redundancy -- this approach ends up being expensive and runs counter to the goal of reducing waste through lean manufacturing.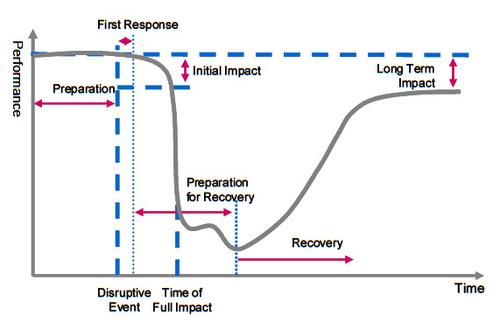 Avnet Inc. (NYSE: AVT) takes an integrated approach to supply chain resilience. We focus on three drivers, and offer services that assist our customers improve resilience of their supply chains. A critical lever in driving resilience is visibility into the extended supply chain. This directly affects first response, recovery preparation, and recovery phases of a supply chain's response to a disruptive event.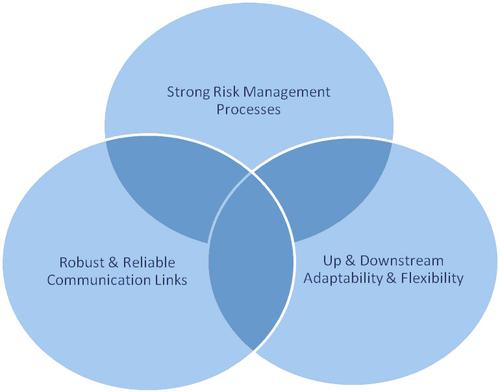 These drivers can be summarized as:
Understanding risks in the network and defined mitigation strategies.
Understanding the upstream and downstream capabilities in the network relative to criteria such as production capacity, tooling modification, and production process modification. The FMCG industry has successfully linked Collaborative Planning, Forecasting, and Replenishment (CPFR) and S&OP to create Integrated Business Planning (IBP) that creates a competitive advantage for every participant in the extended supply chain.
Reliable communication links that allow information to flow through the supply chain despite geographic, time zone, and language diversity.
Customers leverage Avnet's services -- focused on component and supplier selection, IP security, inventory solutions, transaction-level visibility into their geographically dispersed supply chains, and transportation and warehousing services -- to increase resilience. These customers engineer resilience into the supply chain at the design phase through an understanding of factors such as impact to revenue for critical components, product life cycle, and network maps for wafer/assembly/test and packaging of sole-source components.
If you face similar challenges in your complex and geographically dispersed supply chain, I invite you to share your experiences and insights.