Theft is a problem in every industry. However, electronics provide an extra lure to would-be criminals so electronics OEMs need to be particularly aware of the trend. EBN sat down with Scott Cornell, transportation lead and crime and theft specialist at Travelers Insurance to find out about the latest trends and best practices for protecting expensive electronics cargo during the transportation process.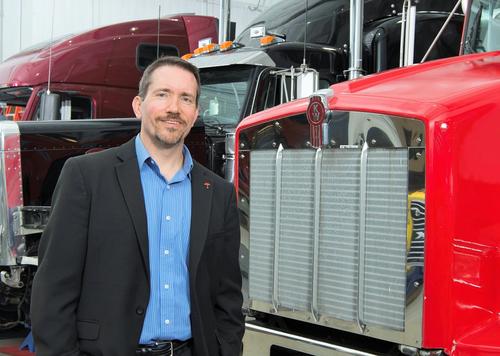 Cornell leads the transportation division and helped his company develop a special investigations group in 2005, back when few law enforcement personnel were focused on the topic. Today, Travelers is the only insurance company that maintains its own cargo theft group. Started to address thefts that had already happened, the group now has a strong focus on helping companies make themselves a less attractive target for thieves. Now, the company has ten full-time employees around the country who are experts in the topic.
EBN: How big a problem is electronics theft during shipment? Is it on the rise?
Cornell: Up until 2010, electronics was the number one stolen and targeted item for cargo theft based on industry reported numbers. Although the Uniform Crime Reporting program for cargo theft is not enforced or universally utilized, resulting in inconsistent statistics, we have been able to identify some clear trends. Until 2010, electronics was most stolen because we had a robust economy. People had the luxury of being able to spend money on flat screen TVs, smart phones, gaming consoles, or you name it. Cargo thieves steal what people will buy so then they were out stealing what they would buy: electronics. During the downturn of the economy, people tend to plan a little better and prioritize spending differently, and not spend money on luxury items as much.
In 2010, we saw food and beverage take over that top spot. In some years, electronics slipped down into number three spot but mostly it remained number two. Although the initial shift took place for economic reasons, the bad guys also learned a lot. Food and beverage are less traceable and, since they are consumable, the stolen goods disappear. That helped keep electronics in the number two spot. Further, with electronics that are activated or used on the internet, you have back door tracking capability. We know over the years of gathering intelligence in the field that that was some of the things bad guys were taking into consideration, trackability and traceability. Lately, we've seen a resurgence of electronics theft.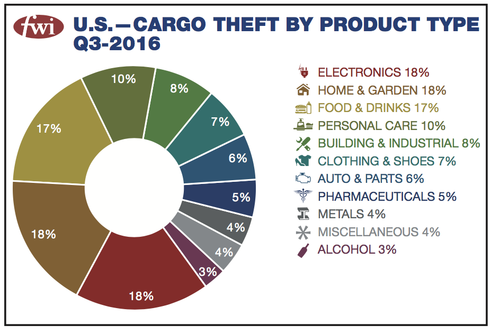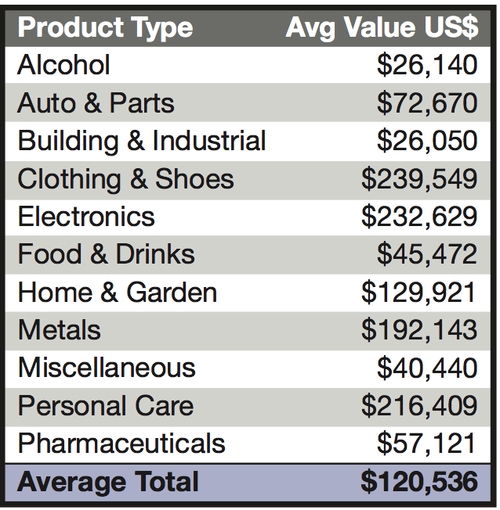 At the same time, we teach our clients how to avoid cargo theft. There's an increased availability of technology or hard locking security devices to help prevent theft. You need a layered approach. Good process and procedures need to be in place. Everything else is enhanced by that.