In the coming year, many electronics OEMs will face challenges that have the potential to bring their businesses to a standstill. Risk management and resiliency efforts of this year will be a big part of how well they can overcome unlucky happenings.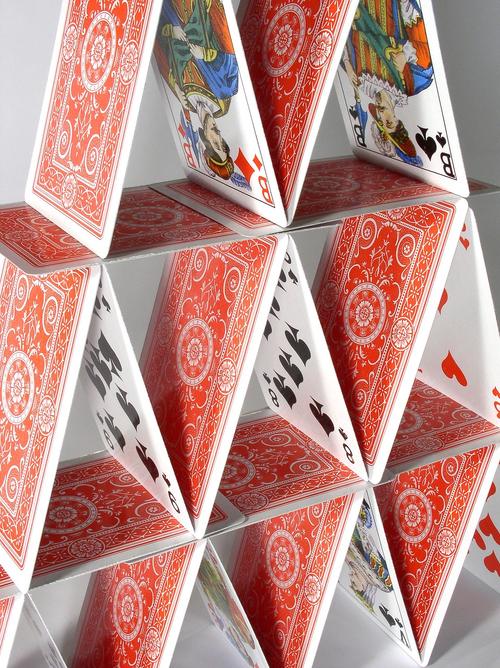 EBN sat down with Bret Ahnell, executive vice president for FM Global, a mutual insurance company, to find out about best practices of organizations that survive and thrive in a potential calamity, whether it's a weather event, supplier shutdown, or cyber attack. He has responsibility for the several of the FM Global divisions, including underwriting and reinsurance, engineering and research, claims and enterprise learning, information services and marketing.
He shared with us how leading organizations get beyond simply relying on insurance to address risk. Read on to listen in on the conversation.
EBN: How has the attitude of global electronics companies shifted around the topic of risk and resilience over the past few years?
Ahnell: Electronics companies are clearly more aware that supply chains, in becoming more global and far-flung, have taken on new and perilous risks, especially in developing markets. As we've often seen, hidden risks can result in unanticipated supply chain disruptions that can irrevocably harm a company's revenue stream, market share, brand, reputation and shareholder value.
It's important for electronics companies to remember that just because they're outsourcing a business process, such as the fabrication of a particular chip or component, that doesn't mean they've outsourced the risk. The risk stays with the primary outsourcer.
The best companies understand that risk management is more than just purchasing an insurance policy because insurance can never make a company fully whole in the event of a loss. It can't fix bad press coverage, change an investment analyst's downgrade or bring back lost customers.
To ensure they resist disruption and stay in business, our clients often ask us to assess their supply chain risk. We trace the money flow through every facility in their supply chain. Then we look at the risks each one of those facilities faces, including lower-tier suppliers and their risks. We continually drill down this way into supply chain links, revenue streams and other business factors. In the end, we're in a good position to help clients prioritize loss-prevention investments wisely. If a particular facility in a company's supply chain holds the key to the kingdom, executives need to know this and protect it.
In performing this analysis, we discover things like sole-source suppliers or two suppliers located so close together that they could both sidelined by a typhoon. Or we might see something seemingly as simple as facilities that have no backup power supply.
In this competitive, commoditized industry, knowledge about the financial risk of each location and process is a key advantage, especially when you commit to shoring up those risks and making yourself more resilient than your competitor.
EBN: What is the biggest misapprehension about risk that you see in today's business world?
Ahnell: It's probably the notion among individual executives that a major storm, earthquake, fire, or cyberattack won't happen on 'my watch.'
With pressing business priorities and limited resources, some executives subconsciously gamble that the inevitable won't happen until they're retired or employed elsewhere. Or they assume that if something does happen on their watch, there would have been nothing they could do about it. Others prefer not to learn about their exposures so they won't be obligated to devote time and money to addressing them. The problem with this thinking, of course, is that the inevitable happens, and never at a good time.
Another common misperception is that securing insurance coverage to address a particular risk is equivalent to eliminating the risk itself. Let me give you an analogy: If you had platinum-level car insurance that would pay claims for any car problem you could imagine, would it still make sense to wear your seatbelt and drive sober? Of course. In the same way, it's better for a business to prevent loss than absorb it and try to recover before suffering permanent harm. Many understand this, but others need clarity.
A third misapprehension is that insurance covers all of your loss. It's critical to realize that no matter how good your business insurance is, a fire, flood, earthquake or cyberattack can do damage to your business far beyond a level for which you could ever be insured. Although you may be insured for lost revenue during a shutdown, your brand, your market share and your shareholder value are also at stake. All of that could be destroyed if your better-prepared competitors manage to sail through the event. That's why it's so important for us to make our clients resilient.