Donald Trump won the election in part by promising large numbers of new jobs, especially in the rust and coal belts. One clear target of his attention is the People's Republic. His view is that China is eating up U.S. manufacturing, using tactics that don't give us a level playing field.
Does this hold up in reality? Many electronics companies in China are largely, even majority, owned by government agencies or universities. This might be a natural result of a transition from communism to capitalism, which obviously needs strong government level intervention to create the skeleton of a market infrastructure. This clearly is occurring in the electronics industry, where investment structures involving large government subsidies occur often.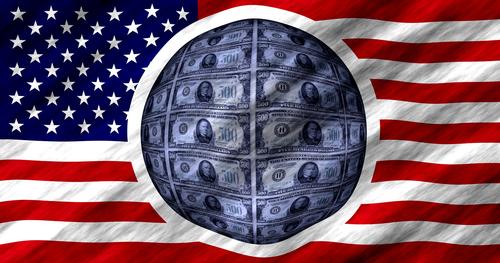 An example is the effort, with Chinese vendors such as XMC, to create sufficient flash memory fabrication capability to make China a net exporter of flash die. This is part of a $24B strategic government initiative, the National Integrated Circuit Investment Fund, to make China independent in electronics component manufacturing by 2025.
With this as background, it calls to question where is China heading with manufacturing of finished electronic goods such as smartphones, computer boards and televisions. In each case, China enjoys a large market share. The pace of growth of this share has been dropping in recent years as Korea and Taiwan have expanded production, but there is still no question that for very high volume production of a single SKU China is the place to shop. Just ask AWS, Google and Azure!
These industry segments employ literally millions of assembly workers in China, with several companies with workforces in the hundreds of thousands. There are, however, two trends moving against the massed battalions approach. One is the rising cost of China's labor, and the other is the arrival of inexpensive flexible automation.
The cost issue is making China less attractive as a manufacturer, especially given the long lead times that ocean shipping creates. The result is pressure to move production to the country of consumption, which would imply huge US factories, for example. This seems to be happening even without tariff action.
We aren't quite close enough on costs between China and the U.S. to engender a large wave of on-shoring yet. This is where Trump's tariffs may play a very important part. An effective price increase for Chinese goods brings price parity or better in many product sectors. This is likely enough to accelerate on-shoring sharply.
But, will we get a lot of new jobs? That's a complex, multi-dimensional question. In the short haul, in electronics we will see a significant reduction in unit sales, driven by higher prices. For IT, spending will likely be delayed awaiting lower-price gear from Taiwan and any US assemblers that still exist, though we might see a bubble of buying if tariffs are scheduled to start in a few months rather than immediately.
The net of this is that hardware companies will be hurt somewhat as sales drop. This will be compounded by the three large cloud providers migrating their buying to what will now be lower cost suppliers in Taiwan. That's a massive move of buying power, but the alternative is for China to subsidized prices below cost to offset the 30% tariff, which runs into anti-dumping laws.
The issue of robotics raises its head here. Foxconn and others in China have been planning a move to robotics on a large scale. Under the original plan, these would be in China, but migrating from very low tech hand assembly to hyper-scale robotics is a major challenge and one where the US has a large lead in experience.