Cost changes in the logistics chain with overseas manufacturers, primarily China, have led to a good deal of speculation regarding bringing manufacturing back to the U.S. Rising labor costs overseas are closing the cost of goods gap, while unexpected fluctuations in sales, coupled with the long logistics chain from Asia to the United States and European Union, have led recently to "PC Mountains" of units excess to demand.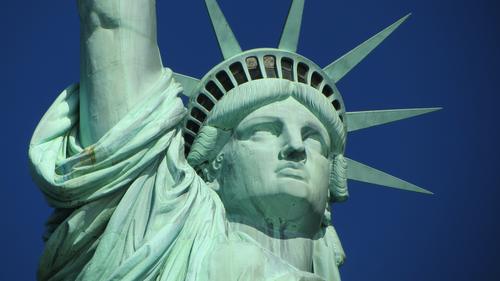 With China already contemplating the need to use robots for assembly of components and units, a number of people, including myself, have questioned the sense of placing that investment in China. Given that the cost of supporting robots won't change materially between the U.S. and China, this is not the easiest question to answer. Obviously, political considerations are important. For China, owning the West's electronics is a major power play, while the foreign exchange flow may be important. It's also clear that the Chinese government coordinates efforts across the economy much more that we do in the West.
Still, the reduction of inventory holding from 16 weeks in transit for a PC from Asia, versus a few days in a U.S. or E.U. factory operating an on-demand type system makes a huge difference to inventory obsolescence and mix error problems, while preventing demand issues. Combining unit assembly with configure-to-order capability (currently done by fulfillment companies in the U.S.) will speed delivery to the end customer and save further costs.
All of this speculation hinges on the belief that the U.S. can find the skillsets and experience needed to actually staff operations. This is a serious issue. We have so depleted our manufacturing base in electronics that we are thin on the ground at all levels from plant managers down to quality control techs and lead operators.
Things are not completely bleak. The people who a decade ago built U.S.-made products are in the main still in the work force, except for the senior, seasoned executives. These former manufacturing employees are, however, somewhat rusty in using their skills base and out of date with current practices. Likely, a sizable group of ex-execs could be enticed back into the fold as consultants. (I know from my own experience that many former execs would like "one more time!")
At the same time, we will need new skills. For example, robot assembly is crucial to efficiency and the creation of world-class operations. Very few people worldwide understand robots well enough today, but the U.S. is way behind some countries in training future robot handlers.
We have some bright spots. We lead in esoteric assembly processes such as 3D printing and plasma and water jet cutting, but these are not yet widely deployed. Clearly, we need large-scale training courses if we are to bulk up our workforce in these skills. This is where an "Internet University of Manufacturing" would be a powerful tool, capturing best practices and training a wide audience.
Putting this University in place will cost peanuts compared with the impact of the balance of trade and the loss of a manufacturing base, but it will need a government initiative to fund and nurture its start-up.
However, training people to a skill will be pointless unless we have jobs for them when they finish their coursework. This is a chicken-egg problem. Without the skills, on-shoring is a difficult task, while without the jobs there is little incentive to invest in that education. Few companies are like Walmart, with its massive commitment to U.S.-made goods.
The federal government has to take a firm position on this. On the one hand, we need that University, and a host of community college courses. On the other, firms need to see a long-term commitment to the process of on-shoring and financial incentives to take the risk sooner, before the remaining skills base is diluted too far.
Overseas, more nimble governments such as the UK are seeing the need to react forcibly and rapidly. Whether this is sustained through the political volatility is another issue of course, but at base there is a recognition that a healthy nation can't be built by just passing around pieces of paper.
The challenge is firmly in the President's lap on all of this. Only he can be the prime mover on a broad issue of this type.
Related posts: