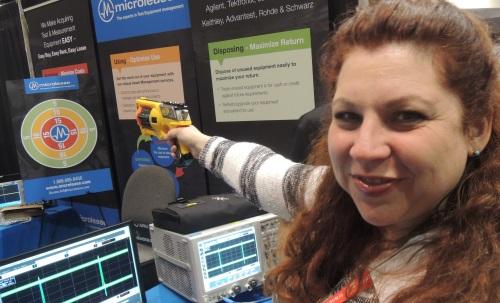 More Blogs from Rick Merritt
The proposed merger of NXP and Freescale creates a embedded chip vendor that is significantly bigger than most, but not all, its rivals and not substantially different.
The Internet of Things continues to fragment with competing networks and frameworks from 6LoWPAN to Zigbee, Apple Homekit and Google's Thread.
A session on "Cooking with IoT" at the Embedded Systems Conference in Santa Clara in July will bring together a handful of IoT startups invading the kitchen.
DesignCon promises a smorgasbord of sessions on high-speed interconnect engineering at the chip and board levels, including a look at issues on the bleeding edge of 56 Gbits/second and beyond.
Drone videographers are providing images of Apple's new headquarters under construction and an analyst released a report on the future of the A-series SoCs in its iPhones and iPads.
sponsored content





MORE RESOURCES