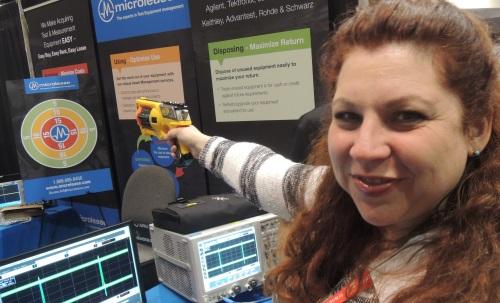 More Blogs from Rick Merritt
The startup Sigfox aims to raise more than $70 million by early next year to fund a US national IoT network using its 900MHz software, and it has a partner for a satellite version.
Something I am calling Design 2.0 is bubbling up in the engineering community, injecting new energy into the profession. In many ways, it's the new Moore's Law.
The trade association of fabless semiconductor companies celebrates its 20th anniversary this year, declaring victory in its goal to establish its sector and the business model behind it.
An emerging crop of industrial robots will be more user-friendly tools for novice users in a wide variety of small companies, but they may bump up against safety standards, experts say.
Advances in 3D printers hold promise for a clothing and fashion industry stuck in 100-year-old processes, but they still have years of evolution ahead, a Designers of Things event speaker said.
sponsored content





MORE RESOURCES