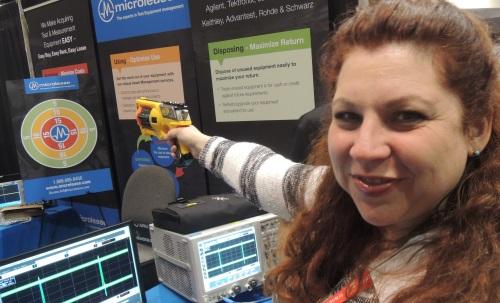 More Blogs from Rick Merritt
Drone videographers are providing images of Apple's new headquarters under construction and an analyst released a report on the future of the A-series SoCs in its iPhones and iPads.
The Internet of Things could be smaller or come more slowly than anyone expects, said a McKinsey analyst, who warns of other surprising shifts from smartphones to China.
The Internet of Things is enmeshed in a war of protocols in which Zigbee's future appears dim, says the CTO of Enlighted, a building controls startup.
Electrolux says it is one of several white good makers about to roll out smart appliances using WiFi, Linux, and AllJoyn to connect with the cloud and each other.
DesignCon promises a smorgasbord of sessions on high-speed interconnect engineering at the chip and board levels, including a look at issues on the bleeding edge of 56 Gbits/second and beyond.
sponsored content





MORE RESOURCES