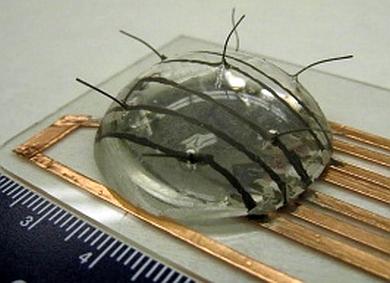 More Blogs from Julien Happich
Last July, Dave Doherty took the helm of global component distributor Digi-Key Electronics when long time president and COO Mark Larson handed over the reins to him. For EETimes Europe, Doherty shared his views on today's consolidation climate and how distribution is set to evolve. Excerpts…
Samsung together with Facebook's Oculus VR have announced a new smartphone-enabled gear, leveraging the screens and the computing power of the Korean company's Galaxy Note 5, Galaxy S6 Edge+, S6 and S6 Edge smartphones to deliver virtual reality to the masses.
Having designed a hardware-based firewall that sits right between your home WiFi hotspot and the cloud, Californian CUJO LLC. is turning IoT security on its head. Built around a Cavium dual core 1GHz processor with 1GB of DDR SRAM and 4GB of flash, the bowl-shaped device performs deep packet inspections on the transiting traffic and applies a proprietary and adaptive machine-learning algorithm to identify and notify the end-user about abnormal data behavior or stop a hack right in its track.
Avago's acquisition of Broadcom moves semiconductor mergers to a new level, according to market research firm IHS.
GlobalFoundries has announced a partnership with nanoelectronics research center IMEC for joint research on future radio architectures and designs for highly integrated mobile devices and IoT applications.
sponsored content





MORE RESOURCES