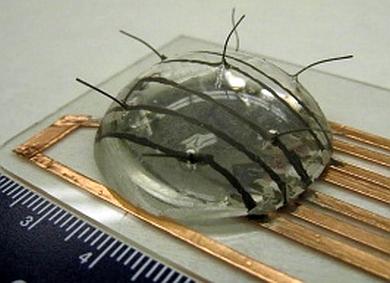 More Blogs from Julien Happich
Avago's acquisition of Broadcom moves semiconductor mergers to a new level, according to market research firm IHS.
GlobalFoundries has announced a partnership with nanoelectronics research center IMEC for joint research on future radio architectures and designs for highly integrated mobile devices and IoT applications.
Once more in October, drones were making the headlines in France, with unidentified units reportedly flying over the country's state-operated nuclear power plants.
Inspired by nature's most skillful camouflage artists, MIT researchers harness elastomers' ability to change surface texture when voltage is applied to a make a flexible material that simultaneously changes its color and texture on demand.
While there is still debate about if legislation would ever allow swarms of commercial drones to fly over our heads, Google recently unveiled some details of its own drone-based delivery project, named Project Wing.
sponsored content





MORE RESOURCES