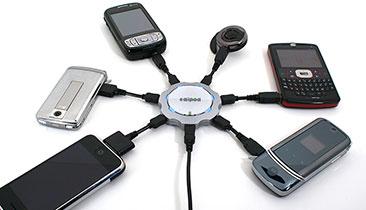 More Blogs from Pablo Valerio
The new connection standard called USB Type-C could solve the connectivity nightmare most users face when buying a new device. The new standard could disrupt the manufacturing and distributing of USB devices, but that is a good thing.
Corporations and governments need to incorporate privacy in the design of new products and services. The EU funded (FP7) Respect project studies how to limit the collection and storage of unnecessary data and to find a balance between data protection needs and data protection and privacy.
Several industry analysts predict that by 2025 Industry 4.0 will connect over 80 billion devices to the Internet.
The only major market yet to adopt EMV-standard cards, US is poised to make the switch.
NFC mobile payments will be hot at Mobile World Congress in March. Since Apple Pay launched, every US bank wants in and the market in Europe is ready.
sponsored content





MORE RESOURCES