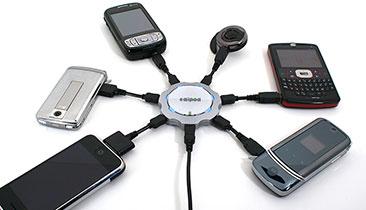 More Blogs from Pablo Valerio
Instead of spending millions of dollars and several years designing a new vehicle, micromanufacturing can do it much faster and at a fraction of the cost.
The real magic of robots and the Internet of Things is happening right now at Amazon's vast fulfillment warehouses in the US. See what it's all about, and learn how simple robotics can transform your organization's logistical needs.
Nokia looks to regain relevancy in the mobile device business in its post-Microsoft life.
The new connection standard called USB Type-C could solve the connectivity nightmare most users face when buying a new device. The new standard could disrupt the manufacturing and distributing of USB devices, but that is a good thing.
Corporations and governments need to incorporate privacy in the design of new products and services. The EU funded (FP7) Respect project studies how to limit the collection and storage of unnecessary data and to find a balance between data protection needs and data protection and privacy.
sponsored content





MORE RESOURCES