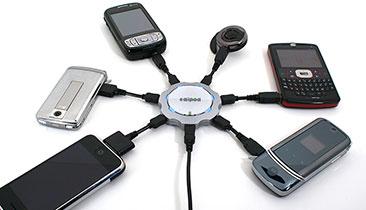 More Blogs from Pablo Valerio
The only major market yet to adopt EMV-standard cards, US is poised to make the switch.
NFC mobile payments will be hot at Mobile World Congress in March. Since Apple Pay launched, every US bank wants in and the market in Europe is ready.
The European Union believes the worldwide market for robotics will grow from US$30 billion (€22 billion) this year to $83 billion (€60 billion) by 2020. The Commission wants Europe to have a leading role developing new robotic products and technologies.
Host Card Emulation for Android (standard on OS 4.4 KitKat) is starting to fuel the development of many applications that could be used for mobile payments, access control, and smartcard emulation.
Bosch's Home Connect app will control appliances, not only from Bosch and Siemens, but from other brands as well.
sponsored content





MORE RESOURCES