What is the future of the digital supply chain? What are the game changers that will drive transformation? How should companies prepare? Insights from a Global Experts Group of 24 supply chain leaders from a wide range of industries, along with surveys of hundreds of global companies are featured in a new report – Digital Supply Chains: A Frontside Flip – recently researched and produced by The Center for Global Enterprise (CGE) in partnership with the Center for Responsible Enterprise And Trade (CREATe.org).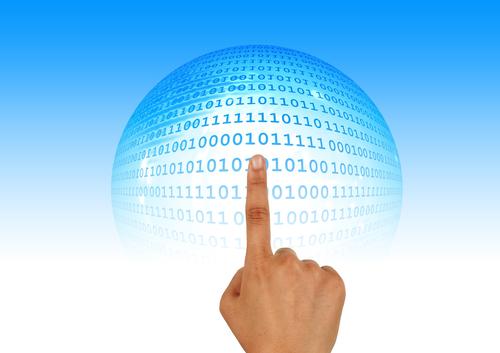 Of the 24 Global Experts Group companies, 20 are in the process of planning or starting the significant transformation of their supply chain, while the other four are in the early stages of such an effort. In addition, the survey of companies, in industries spanning from electronics to automotive to software to apparel, shows that 88% have already incorporated some elements of the digital supply chain into their business model, and that 100% are working on some or all of the game changers outlined in the report.
"Successful companies will need to take advantage of new management practices, a continuously expanding data reservoir, and new technologies relevant to Digital Supply Chains, if they are to achieve future competitive advantage and delight their customers," George Bailey, project leader for CGE's Digital Supply Chain initiative (DSCi) said. "The key element cited by all of the companies involved with this initiative is the frontside. That is, they will have to flip their focus to the customer-facing side — the frontside — of the business."
The game changers
As a starting point, the report offers a definition of the 'digital supply chain,' a term that is widely used however lacks a common meaning. The report defines it his way:
A Digital Supply Chain (DSC) is a customer-centric platform model that captures and maximizes utilization of real-time data coming from a variety of sources. It enables demand stimulation, matching, sensing and management to optimize performance and minimize risk.
This definition brings to light the elements that differentiate the 'digital' from 'traditional' supply chains. In short, the 'game changers.' These include:
Real-time big data & analytics:

Every day 2.5 quintillion bytes is being created from mobile, sensors, the Internet of Things (IoT) and social media. As such, massive amounts of data will be accessible, along with systems and tools to collect, analyze and use it. Most important, the data will be available in real time, which will enable companies to use it to make decisions on product design, features, price, manufacturing, distribution and sales. But real-time big data must be analyzed before being applied to the needs of the business. Thus a key question going forward is what rapidly expanding sources will companies use to acquire and utilize this data to drive their supply chains to better meet customer needs?
Digital impact on manufacturing & delivery:

Several key manufacturing and delivery technologies are experiencing breakthroughs that will be commonplace by the year 2020. These breakthroughs are exemplified by robotics, 3D printing, drones and driverless vehicles. Furthermore, the shift toward digital manufacturing and delivery will be accelerated by the increase in available information. In 2020, a company executive will be able to view customer requirements and delivery plans on a real-time basis through a mobile platform. How do business models leverage these technologies?
Collaboration with a purpose:

Strong collaboration between sales and supply chain, between suppliers and a company, and between customers and a company is critically important. However, the evolving Digital Supply Chain requires a deeper cross-functional type of internal and external collaboration, each aligning to operational performance and business metrics. In the words of Michael Crowe, CIO of Colgate-Palmolive (USA), "Measuring and improving performance of the overall supply chain takes real collaboration between many functions, from sales to development. We're working to integrate the entire planning process with fast and user-friendly systems, but success will depend as much on the process and mindset to reach a consensus number that will drive the entire chain…"
Cyber risks, IP theft, compliance and data mining business contracts:

The Digital Supply Chain enhances the capacity to see and address risks and will provide a company with more visibility. While the digital supply chain will help with many business performance and compliance risks, the transition could also increase risks related to cybersecurity and protecting intellectual property (IP), including confidential information, trade secrets and personally identifiable information. Laws and voluntary industry standards that impact the supply chain also continue to increase – these include export restrictions, corruption, labor, environment, conflict minerals and more.

Page 1 of 2 Next >



More Blogs from Craig Moss
Verified trust is a critical component in working with third party partners in digital supply chains.
The European Commission has launched a new initiative to address IP protection in responsible supply chains.
Smart organizations are making sure that their enterprise risk management systems incorporate IP risk management strategies.
A new framework for protecting trade secrets offers companies a practical, step-by-step guide, from asset inventory to risk analysis and protection measures.

EBN Dialogue enables you to participate in live chats with notable leaders and luminaries. Open to the entire EBN community of electronics supply chain experts, these conversations see ideas shared, comments made, and questions asked and answered in real time. Listed below are upcoming and archived chats. Stay tuned and join in!