Think you can design 3D-printed deep space buildings that will sustain human life? Think your design can win out over zillions of entries? You've got until July 15 next month to submit your registration package to 3D printing (3DP) public/private institute America Makes for its NASA-sponsored 3D Printed Habitat Challenge.
"From Waste to Space" is the $2.25 million competition to design and build 3D-printed habitats for deep space exploration, including NASA's planned manned journey to Mars. Part of NASA's Centennial Challenges program, the contest aims at advancing the additive manufacturing (AM) construction technology needed to create safe, sustainable housing solutions for space, as well as for use on Earth.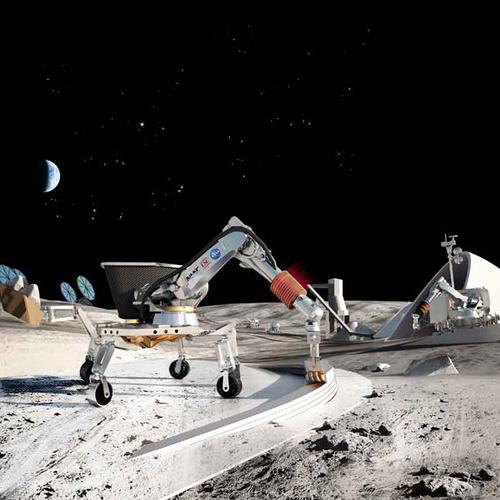 The idea is to send robotic AM construction machines to Mars and beyond that use local materials, such as dust and rock, or a combination of local materials and recyclable materials, to build habitable shelters for astronauts. Why? Because every pound of payload launched into space costs $10,000 just to get into Earth's orbit. That's what it costs to get a liter of bottled water to the International Space Station (ISS), as Made in Space's Jason Dunn pointed out in is RAPID 2015 keynote. NASA has worked with Dunn's company to produce a 3D printer for use on the ISS, and eventually elsewhere in space, to make tools and small items. The same techniques developed in the new habitat design contest may eventually be used here on Earth, too, for constructing affordable housing in remote locations with limited access to traditional building materials.
To read the rest of this article, visit EBN sister site Design News.
.



More Blogs from Ann R. Thryft
Here are new recycled materials, new recycling machines, and other news about recycling 3D printed materials we've put together in one place.
Microsoft, HP, Dassault, and other industry heavyweights in 3D printing have launched a new 3DP file format, 3MF. The consortium says the spec will more fully describe a 3D model and will be interoperable with multiple applications, platforms, services, and printers.
The current crop of military robots includes small, tank-like unmanned ground vehicles (UGVs); more specialized types like large autonomous vehicles; and both large and small winged robots, one carrying its own fuel cell.
Datasheets.com Parts Search
185 million searchable parts
(please enter a part number or hit search to begin)

EBN Dialogue enables you to participate in live chats with notable leaders and luminaries. Open to the entire EBN community of electronics supply chain experts, these conversations see ideas shared, comments made, and questions asked and answered in real time. Listed below are upcoming and archived chats. Stay tuned and join in!