Tomorrow
Imagine if there were a process, where, as shipment arrived, the recipient took pictures of the products and sent them back to the supplier as part of the all these shipments upon receipt, were taken pictures and sent back to the supplier as part of the advanced ship notice (ASN) verification process. By including pictures as part of electronic data interchange (EDI) transactions, disputes are avoided since all parties understand and confirm the state of the delivered merchandise. Once verification is complete, the retailer owns the merchandise.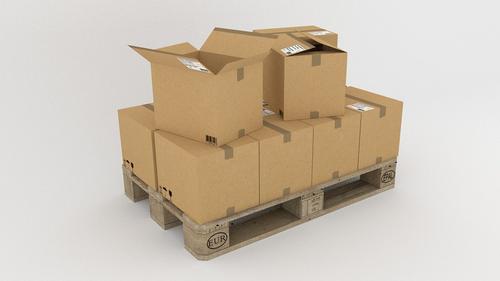 Benefits
Imagine being able to tag with pictures all actions among partners including:
Every single transaction, including shipment delivery
Every single data element, including case number, pallet number, and tractor license plate number.
Every single system of record, ASN, purchase order (PO) or sales order.
Every single interaction
The benefits of image enabled supply chain transaction are many:
A clear system of record is available in the form of a picture or a set of pictures for any associated transaction.
A clear set of criteria can be established to evaluate the state of the delivered product.
A much better proof of delivery on the state of the product.
Also any associated documentation such as a Bill of Lading or a Manifest or a Proof of Delivery document can be added to the picture set as well.
Exception handling can be managed better.
So how do you think an image enabled supply chain transaction might benefit your organization. Let us know in the comments section below.

< Previous Page 2 of 2



More Blogs from Puga Sankara
The smart machine age is coming and in some ways is here. People are going to need to work in new ways--complimentary to machines--to remain relevant.
The high-tech electronics world needs transformational leaders to drive lasting change.
Every company needs people who have fire in their bellies. In the high-tech electronics space, though, the need is even more critical.
The ubiquitous nature of IoT and better ways to collect data are set to transform the way things are done in the supply chain.
The recent Retail Supply Chain Conference 2017 netted some interesting insights, particularly around how Amazon is shifting how the retail supply chain works.

EBN Dialogue enables you to participate in live chats with notable leaders and luminaries. Open to the entire EBN community of electronics supply chain experts, these conversations see ideas shared, comments made, and questions asked and answered in real time. Listed below are upcoming and archived chats. Stay tuned and join in!