It's already happening in some cases, especially in the manufacturing world, where human and machine have always worked side by side. We see manufacturing companies increasingly implementing Enterprise Resource Planning (ERP) solutions, which incorporate the best of technology and human capabilities. Instead of replacing workers with automation, the advanced tech makes it easier to manage inventory, and communicate with suppliers and businesses; while still relying on human employees to make the big decisions, direct the automated process, and understand the full picture of success at a high level.
Automation & free time
Another reason people feel uneasy about an automated future is because we're viewing it in the context of today's workplace. Most of us still adhere to the forty-hour workweek, even if we're salaried. Paul Mason argues in the Guardian that adjusting to an automated future means unlinking wages and work — two things that have been linked for centuries.
Mason argues that today's workers are increasingly working towards goals, not hours. It makes sense — how many of us have to meet project deadlines? How many of us do tasks in which the number of hours worked don't matter so much as meeting the deadline, and delivering a quality project? In this context, it makes little sense to keep workers pegged to their desks when they don't have to be.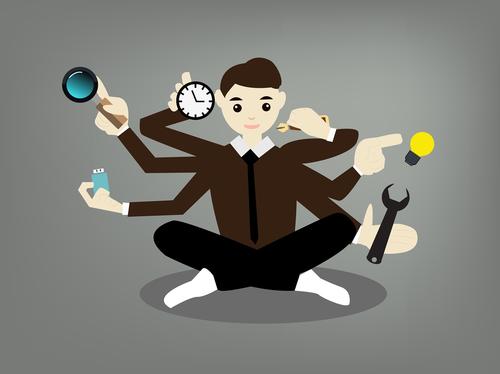 Shifting the 8-hour work day
Due to the shift in work style and a higher focus on quality over hours on the job, workers aren't necessarily "working" all the time. In fact, keeping employees stuck to schedules, simply out of routine, can lead to reduced productivity and motivation. European nations like Sweden have already cut the workday down to six hours. At the Toyota service centers in Gothenburg, for example, two shifts of mechanics work each day, one from 6AM to 12PM and the next from 12PM-6PM. Not only are operating hours longer (compared to the previous single 7AM-4PM shift), but morale is higher and there's less turnover.
Introducing the universal basic income
Mason argues that successfully changing the future of work requires two key changes: shorter workdays, and the introduction of universal basic income (UBI). The concept of the UBI has proponents from both the right and left. On the right, the UBI is viewed as a simpler alternative to today's social welfare programs. On the left, it's viewed as a vehicle to ending poverty and homelessness. Guaranteeing an income would prevent people's worst fears of an automated world — the fear that we'd be left with no way to provide for our families.
Imagine a society in which people are free of the worries of basic needs — like food and housing — and therefore, have time to pursue what interests them, to invent and innovate, and to get better educations (all necessary for the augmentation argument presented by the Harvard Business Review).
Changing perspectives: The glass half full
While there's no doubt that we're moving toward a more automated world, the view of what that means for our future doesn't have to be a pessimistic one. Automation and artificial intelligence will fill some job positions, but they can only take us so far. Understanding the context, the circumstances, and the story rests on human intelligence.
In their article, the Harvard Business Review discusses multiple ways in which humans can contribute significantly in an increasingly automated world; filling positions that manage and modify computer processes, involve high-level thinking (above data-crunching computers), or positions that require thinking that's not entirely rational.
Of course, taking these steps is easier said than done. Education is vital to achieving high-level positions — but if we're talking about the future of society as a whole, maybe we don't have to feel so grim after all.
How do you think these trends may help or hinder the electrons supply chain? Let us know in the comments section below.