EBN debuted 30 years ago to help answer the timeless questions of how the electronics industry should organize, manage its supply chain, and navigate its boom-and-bust cycles.

Those cycles have become more unpredictable in recent years, as the supply chain has grown much more global. The industry must be all the more ready to nimbly and swiftly manage any changes at suppliers, contract manufacturers, and retailers (and even end customers) in geographically diverse markets.

While the cycles may never be eradicated, we can anticipate and understand them, manage them more intelligently, and dramatically reduce their impact.

That's our goal at EBN.

But this time, we've changed our approach.

We are involving voices throughout the industry who live and breathe supply chain. We are assembling luminaries from within and outside the electronics market to offer guidance on the best ways for companies and individuals to leverage their strength and identify both opportunities and potential pitfalls. Our mission is to enable those in the EBN community to redirect resources swiftly and smoothly and execute projects for success.

Making your supply chain flexible
How strong is your supply chain? What supply chain system(s) does your company operate, and how do they rate when juxtaposed with your competitors?

These are some of the questions companies typically field when bidding for contracts.

EBN's goal is to provide an avenue for answers to the key questions that crop up frequently within the industry.

Getting products to users at the right time and at the right price is a mission pursued profitably by fewer and fewer manufacturers in today's economy. The difference between success and failure often hinges on how well a company has oiled its supply chain.

EBN's focus is to make the effort more rewarding by offering tools, analyses, and best-practice ideas from some of the brightest minds available.

Areas of focus for EBN include the following:
Supplier selection and management strategies
The business of procurement – dos and don'ts for securing critical component supplies
Demand/supply watch – striking the optimal balance for OEMs, suppliers, and contractors
Capacity utilization – a critical component for gauging future production and supply needs
Inventory watch – component stocking 101
Pricing index – a tool for total-cost-of-production planning
Electronic business index – Where exactly is the market headed, up or down?
Product search – linking designers, procurement specialists, and component suppliers
Distribution corner – Who stocks what, where? And how fast can they get it to you?
Outsourcing and insourcing – life in the optimal production lane
The counterfeit challenge – confronting a never-ending problem
Economy watch – gauging the impact of the global economy on electronics sales
Best practices – winning strategies from across and beyond the industry
Government watch – rules and regulations from government bodies and regulators
The Green concept – keeping a tab on environmental problems and requirements
EBN offers blogs, opinions, and comments on events and developments within the industry, providing readers with tools to make critical decisions.
EBN's goal is to create a community where electronics professionals can develop, generate, and sustain ideas that lead to the attainment of a smoother, more responsive, and less turbulent supply chain environment. It may sound like Utopia – but we welcome the challenge. Join us.
We want you to register and join the conversation. We also welcome your comments to the editor. Send these to editors@ebnonline.com.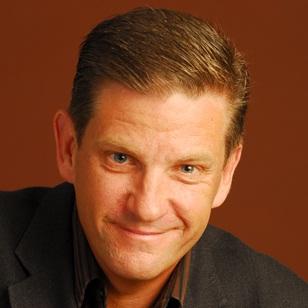 Brian Fuller
Editor in Chief
Brian Fuller brings 30 years worth of journalism and multimedia experience to his job as Editor in Chief of EBN. He comes to EBN from EE Times, where he spent 18 years in two tours of duty, starting in 1992. At EE Times, he held various positions, including business editor, managing editor, editor-in-chief, publisher, and most recently, Silicon Valley Bureau Chief.
During the past three decades, he has helped guide EE Times to become the news and information source for the electronics industry and transformed the property from a strictly print edition into an industry multimedia leader in the online world. He was responsible for a number of industry firsts within the electronics sector, including one of the first blogs and the first podcasts as well as video coverage. He was editor and driver on the groundbreaking 2011-12 project, Drive for Innovation, in which he and a videographer drove around the United States for a year, interviewing engineers.
In the years in between EE Times, Brian was senior vice president for Digital Media and Content Creation at Blanc & Otus, a public-relations agency, and director of content and community for Numetrics, a technical software firm. Prior to joining EE Times, he was managing editor for the San Jose Business Journal, managing editor of the Providence Business News and a reporter and bureau chief for United Press International in Indiana and Rhode Island. He was born and raised in San Francisco and received his Bachelor's degree in English from the University of California, Los Angeles (UCLA).