While U.S. President elect Donald Trump, who takes office on Jan. 20, 2017, seems to have made an impact in the electronics manufacturing sector, insiders are cautiously keeping an eye on policies surrounding tax, tariffs, country specific issues, and jobs to see how the incoming political administration will "make America great again."
"It's like we pulled up to a red stop light and we're getting ready for it to turn green," said Mike McDonald, executive vice president for business development at Prime Advantage Corp., which operates as a manufacturer's buying consortium to help drive down costs.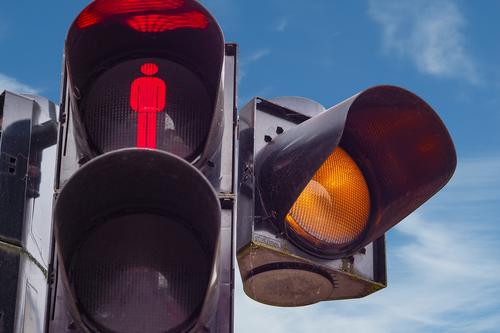 Tax incentives
Taxes are top of mind for everyone. Distributor Richardson Electronics has a "fairly large amount of trapped cash" in its international subsidiaries from the 2010 sale its RF, Wireless and Power Division (RFPD) and certain other assets to Arrow Electronics. The tax for the company to bring the cash back into the United States hovers between 39% and 40%.
"It's about 80 cents on the dollar for us to bring back the money into the U.S. from countries like China if we can get through the red tape with the Chinese government," Richardson said.
Taxes have been a focus for the incoming U.S. political administration. There has been talk about reducing the tax on foreign trapped cash to 10%, but it's not clear if the administration will allow the foreign tax credit against the 10%, which would bring the tax down to 5%, Richardson said. There are trillions of dollars of cash owned by U.S. corporations outside the United States impacted by this dividend tax, which is why companies tend to invest it elsewhere.
Richardson wants to bring the distributor's "trapped cash" back to the U.S. "We have about $60 million in cash, with a large portion of it trapped outside of the United States," Richardson said. "We want to bring that money back to the U.S. to invest in a manufacturing facility in Lafox (IL)."
The Illinois-based distributor's healthcare group that Richardson began pulling together two years ago will build CT and X-ray tubes in the Lafox facility. To date, the company has invested about $10 million in capital equipment, but Richardson knowns the facility will require more. "We could use the majority of the trapped cash in Illinois to expand on the healthcare business," he said.
Apple's recent proposal to expand its manufacturing facility and capabilities for finished products at a site in Mesa, Ariz., where it manufactures some of its consumer products, would give the company foreign status for its use of materials and components.
The list of electronics in the proposal published Jan. 9, 2017, with the Federal Register runs the gamut from printed circuit board assemblies and static converters, to inductors, lithium polymer batteries, network switches, solid state drives, and semiconductor media.
If granted, the request would "exempt Apple from customs duty payments" used in the export of products for production, a move that seems directly tied to the political changes underway in the United States.
Reworking tariffs
Lower U.S. energy rates would offset higher manufacturing costs, and reworking tax codes and tariffs could put the U.S. in a very strong manufacturing position. It certainly would have an impact on electronic components distributor DigiKey, which transacts about 45% of its business outside the United States.
"We're concerned about trade wars, but not even a trade war in the true sense," said Mark Larson, vice chairman at Digikey, an electronic components distributor.
DigiKey ships and receives products worldwide. Today's tariffs and duties are "really insignificant and do not impede business," Larson said. "There are other concerns, but they pale in comparison to treaties and tariffs."
Larson also sees benefits as a result of the incoming political administration, ranging from favorable taxes and a few customer segments that may require less regulation. If the incoming administration takes a more favorable stand for U.S. businesses, he expects DigiKey to close out 2017 at more than $2 billion in revenue, up from $1.82 billion in 2016.
Shifts in distribution at the top
A lower corporate tax would not only bring cash back to invest in the U.S., but become helpful to stimulate investments, said Gerry Fay, president for Avnet Global Business Units at Avnet. He sees a lot of optimism, but doesn't expect to see a lot of change in the near term.
Avnet is prepared to make any changes if necessary, Fay said. "If you look where the tech sectors are on the West coast--Nevada, Arizona, Texas--we have operations to support any increase in manufacturing that came back into the United States," he said. "We'll just be shifting resources."
Fay said there's a lot of optimism.