The factory shutdown could not have come at a worse time. Just as Volkswagen was reeling from the diesel engine scandal that could cost the company a staggering $20 billion, a contractual dispute with a supplier forced the German auto giant to shut down production of some of its key models.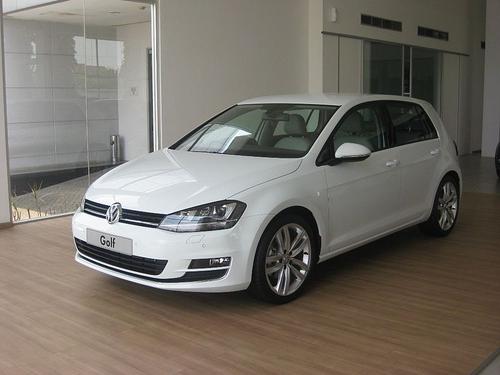 The two incidents are the result of self-acknowledged supply chain management errors Volkswagen made. While once a model of procurement and industrial efficiency, the Germany auto giant has suddenly served as a case study of what not to do.
Breaking the law
In a nutshell, Volkswagen was warned by safety officials in the EU and the U.S. against rigging its cars' diesel emissions to emit false numbers during official tests while they polluted more during real driving conditions--but the company went ahead and added a system to its vehicles that did just that anyway. The decision to rig its engines, of course, also reflects the notoriously tight margins in the automotive industry and the desperate measures OEMs often take to shave costs in any way they can.
Volkswagen is also not the first automotive maker to enter into illegal territory by seeking to save costs. Ford and Firestone, for example, were held liable for failing to recall tires over 15 years ago on light trucks that resulted in 46 deaths. Earlier this year, General Motors ran into legal trouble after a faulty airbag resulted in a death, resulting in the recall of four million GM vehicles.
The lesson learned is that it can be incredibly tempting to cross legal lines in some cases to save supply chain costs. But as Volkswagen's and other carmakers' hard lessons show, finding yourself on the wrong side of the law, whether intentionally or not, does not pay.
Treat your suppliers like partners
Volkswagen Chief Executive Matthias Muller earlier this year publicly stated that Volkswagen would not ask for price decreases from its suppliers as it seeks to pay off $20 million or possibly more in collateral demands in the wake of the diesel scandal. However, Mueller's statement may just be hubris in retrospect as Volkswagen has reportedly already begun to ask its suppliers to help the German auto giant to shoulder its legal and other costs relating to the scandal. According to a recent report in the German newspaper the "Handelsblatt," Volkswagen has already begun to seek $3.4 billion in price cuts from its suppliers. Volkswagen is also boosting production of its internal components to compete directly against its suppliers for certain parts, according to a report in the Financial Times.
Volkswagen went a step further in the third quarter by canceling a 500 million-euro parts order from German Prevent Group, which resulted in a Golf and Passat production shutdown for six days in Germany. A German court held Volkswagen liable for 13 million euros for failing to meet the terms of the supply agreement, while Prevent Group sought 58 million euros in damages. Prevent Group openly accused Volkswagen of using its position as the largest carmaker in Europe to bully suppliers into making price cuts and not respecting its contractual obligations.
As a procurement strategy, it is obviously better to err in doing too much to protect your suppliers. Forcing price cuts and other concessions in compensation for bad decisions your company has made is the obvious counter example of how not to treat your supply chain partners.
The time to prepare for the future is now
The automotive industry is undergoing the most profound transformation it has seen at least since World War II. Autonomous driving; the effects of major disruptors entering the market such as Apple, Google, Tesla, and Uber; the push to lower emissions; and a major shift in demand towards a car sharing business model are reshaping the automotive business model in profound ways. Needless to say, Volkswagen would largely not be in the mess it is in if it had revamped its car designs and made major adjustments to its supply chain network to adequately prepare for the future, instead of rigging its diesel engines. However, Mueller says Volkswagen is now doing what it takes to not only put the diesel crisis behind it but to revamp its entire business and supply structure to remain competitive in the years to come. This has included investing in electric cars with plans to launch 30 all-electric models by 2025, buying a stake in app maker Gett for $300 million, and revamping its upper executive ranks.
Preparing for the supply chain future is also what any OEM should be doing. "Some believe this will pass eventually, that Mueller will only be there for five years, then there's a new boss and when the emissions crisis is over, we'll be doing better anyway," Mueller recently told reporters. "That's not the case. Regardless of the emissions crisis, this company must reform itself and align for the future."