Perhaps, some hard numbers best capture the story of the Hanjin Shipping collapse. Long before South Korea's biggest container line filed for bankruptcy in September, leaving nearly 100 ships with $18 billion worth of goods in limbo across the globe, the global shipping industry was in dire straits.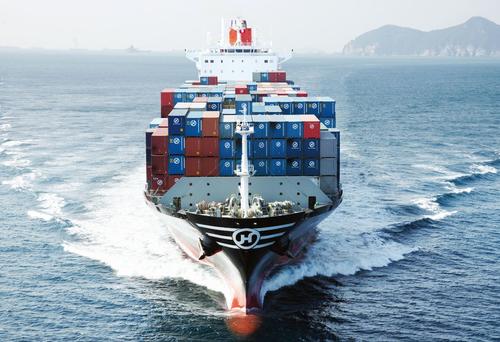 Amid numerous warning signs, a few facts in particular spelled bad news:
The percentage of the global gross domestic product made up by exports of goods and services fell from 30.7% in 2012 to 29.3% in 2015, according to World Bank data. At the same time, new ships, ordered before the cooling of Chinese and Asian trade in consumer goods, were still entering the market.
This year alone, container shipping capacity is forecast to increase by 3.6% even as estimates for global demand growth range from just 1% to 3%. Although a record 150 container vessels are expected to be scrapped by the end of 2016, the shipping industry still suffers from overcapacity, according to Drewry, a maritime consulting firm.
The ensuing mismatch between supply and demand could be seen this spring when Alphaliner, a shipping industry data provider, reported 7.4% of container ships were sitting idle across the globe.
Excess capacity is, in turn, responsible for the drastic dip in shipping rates that continue to batter company profits. In only six months last year (from mid-February to late August), the cost of hauling a container across the Pacific fell an astounding 49%, from $2,265 to $1,153, according to Shanghai Containerized Freight.
In light of these issues, Hanjin was, as analysts have pointed out, an inevitable casualty of the many ills that plague the global shipping industry.
And the downfall of Hanjin – the world's seventh-largest container line with 3% market share – continues to play out as port operator PSA Singapore.recently announced shippers would have until Monday, November 28, to claim goods sitting in Hanjin containers in Singapore terminals and facilities.
Despite the worldwide supply chain disruption, the lesson of Hanjin has spurred the start of a much-needed restructuring of the shipping industry. The three bigwigs of Japanese shipping, for example, will merge their container businesses to create the world's sixth-largest fleet. Smaller lines are likely to be swallowed up as the industry keeps consolidating, putting the control of as much as 77% to 80% of the world container fleet into the hands of the top 10 companies.
Will Bennett, senior analyst at shipping data company Vessels Value, summed up the situation in an interview with CNBC:
I think it is most likely Hanjin's vessels will be reabsorbed into the market and its cargoes reallocated. Overcapacity is likely to remain a problem, however, Hanjin's competitors' strategies of consolidation and finding further efficiencies may lessen the effect of this, and we may find this was the 'blood-letting' the industry needed.
What do you think are the most pressing challenges that the shipping industry needs to tackle?