For years, semiconductor manufacturers have leveraged manufacturing data throughout their globally-dispersed supply chains to improve quality and reduce return material authorizations (RMAs). Automotive OEMs and Tier 1 suppliers are now working to meet the similar challenge of reducing defective parts per million (DPPM) and beyond in vehicle production. The ability to share and connect data backwards and forwards throughout the supply chain is now seen as a key capability to address this challenge. How can sharing data throughout the automotive supply chain reduce DPPM?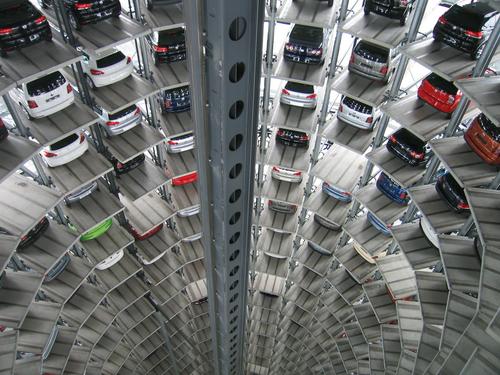 Getting all the data
Whether manufacturing is housed in a single factory or across multiple factories within a value chain, the ability to quickly access and analyze manufacturing data is a key element in determining the quality of automotive electronics parts or products. The sharing of aggregated manufacturing data across various test stages or throughout subcons located in different geographies can drive significant insights and learnings, including faster time-to-quality for accelerating new product introductions (NPI), more robust detection of outliers that help to reduce RMAs and the ability to create "test more" and "test less" populations that help to reduce overall test costs.
Until recently, semiconductor and electronics companies primarily worked in siloed environments due to legacy data infrastructures that were not conducive to sharing manufacturing data and contractual restrictions that limited data sharing across the value chain. Recent high-profile consumer and automotive electronics recalls are a perfect example of why it is important for manufacturing data to be shared as often and as early as possible among value chain participants. It only takes an extremely small fraction of product failures to cause catastrophic recalls and brand damage.
While these number of devices involved in a recall can make it appear that these failures are stochastic in nature, the application of advanced product analytics to the manufacturing data can identify that the failures are actually the combination of systematic variations in the properties of the devices and the usage patterns of the device. As a result, product quality cannot simply be correlated to a specific supplier or batch of material. In fact, what product analytics can demonstrate is that the quality of every device manufactured is truly unique because "quality" is comprised of many different elements, even when the primary cause is determined to be a "design defect". This is the reason why in a broad electronics product recall, many of the devices recalled do not exhibit any of the issues that forced the recall in the first place.