Ellen MacArthur,founder of Ellen MacArthur Foundation, and a global expert on circular economy,gave a keynote during the first European Circular Economy Summit, held in Barcelona together with the Smart City Expo World Congress. After describing her experience as a sailor, and how going solo around the world taught her about finite resources, she gave a comprehensive explanation of the Circular Economy concept and why we need to embrace a new way to manufacture and consume products.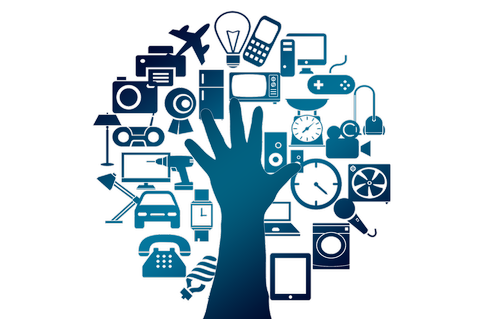 In her presentation, she introduced the report "Intelligence Assets", and how the internet of things (IoT) is enabling the Circular Economy. "[IoT] it's allowing the Circular Economy to develop at a much faster pace than it ever could without into ICT and the internet of things in telemetry," she said.
The key to make it happen, she argued, is the implementation of internet of things (IoT) technologies, with reuse and repurpose in mind, in the design and manufacturing of today's products. While the IoT is already present in industries such as transportation, where busses, metros, railways, and aviation are taking advantage of billions of sensors to schedule maintenance, and reduce waste, many other markets are still behind, especially consumer products, and they are ripe for transformation.
The IoT and intelligent assets, which can sense, communicate, and store information about themselves, will enable the fusion of manufacturing and digital technologies, creating products that can signal any problem, determine when need to be repaired, and schedule their own maintenance. MacArthur said:
Digital technologies are driving a profound transformation of our economy. Guiding this wave of change by applying circular economy principles could create value, and generate wider benefits for society, as this report shows. Intelligent assets are a key building block of a system capable of ushering in a new era of growth and development, increasingly decoupled from resource constraints.
Inexpensive sensors could be fitted in everything from dishwashers to coffee makers, and from drills to lawn mowers, and help keeping them in perfect working condition for longer.
It is necessary to make products easy to maintain and repair, and help local communities share their use. The drill that people store in their garage, for example, is used an average of 45 minutes over its lifetime. People buy them because they are cheap and convenient to have on hand. You probably have one stored in a drawer or toolbox. Do you remember when was the last time you used it? Chances are you don't.