Now, fast forward to 2016. Bots have taken a different role. Basically, they do several things, including some really sophisticated, complicated tasks. They are software programs that can disguise themselves as humans and have intelligent conversations with the people messaging them. The timing is very good for such bots for a variety of reasons:
The ubiquity of the mobile devices. Beyond cell phones and smart phones, much more advanced mini computers offer tremendous computing and processing capabilities.
The pervasive texting culture. Most humans know what texting is and would rather text than speak to someone on the phone. The simple user interface of texting lowers barrier to learning. With everyone texting, it's a simple thing to transition consumers from a toll-free number to a chat bot disguised as a human.
Texting minimizes differences. Using text people are able across culture, geography, time zones, and different accents. The basic requirement is to be able to have a decent conversation in English. Some systems even correct spelling mistakes automatically, making it even easier to get your point across.
Texting apps abound. Texting apps that have soared in popularity. Facebook not only bought Whatsapp for $19 billion, but also launched a Facebook Messenger. There are already more than 900 million people in the platform, and Facebook is working toward making it the chat bot equivalent for businesses of all sizes.
Chat bots are always available. Chat bots can provide a 24x7 support. The advent of omnichannel has made users have high expectations of being served when and how they want. This technology offers the always-on availability that is becoming expected.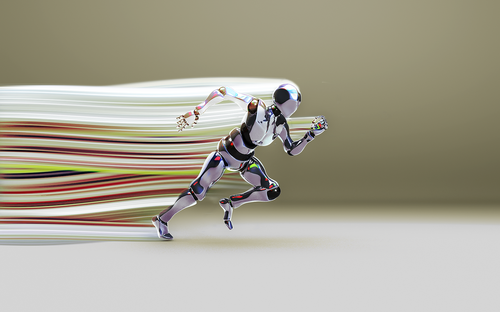 Next time you are texting or chatting with a company rep, ask yourself if it's a real person or a bot that is offering you technical support, order status, and other help. It's entirely possible that you are talking with a highly sophisticated, artificial intelligence (AI) infused, cognitively intelligent, context aware software program disguised as a human.
< Previous Page 2 of 3 Next >
More Blogs from Puga Sankara
As the smart phone market evolves, Chinese phone makers are taking the lead and fast charging is fast becoming the norm. That's good news for the supply chain.
Make way for the robots--but don't assume they are going to take over the world.
Much in the legal and financial world remains constant, but technology tools can provide ways of doing things in innovative ways.
A recent wedding trip made me think about some one of the biggest complexities of moving products around the supply chain.
Data integrity is key to success. Here's a look at how to think about the topic.
EBN Dialogue enables you to participate in live chats with notable leaders and luminaries. Open to the entire EBN community of electronics supply chain experts, these conversations see ideas shared, comments made, and questions asked and answered in real time. Listed below are upcoming and archived chats. Stay tuned and join in!