Although we will never be able to predict the future, with a bit of extrapolation and foresight, we can try to imagine it. Today, advances in science, technology and supply chain management may only be constrained by the limits of our imagination and ingenuity. And as our supply chain management capabilities evolve, so will the technical, business, and leadership skill requirements and performance expectations. One of the best ways to prepare for supply chain's dynamic and exciting future is to examine the megatrends that are impacting, improving, and reshaping our industry.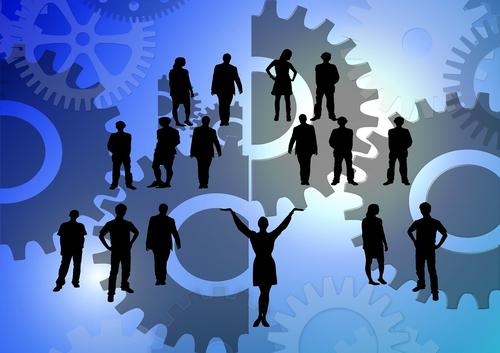 Creating a future-ready workforce
One of (if not the most) important aspects of a supply chain is its people, and because of that, it's important to understand how the workforce will change in the future. The world population and demographics will look very different in a few decades. Growing urbanization, greater gender equality, and increased longevity will all impact the future workforce and consumer spending. On top of that, employee and employer expectations, modes of communication, and the very nature of work itself are changing-due in part to the aforementioned advances and the rise of the consulting, freelance, and gig economy. With a more fluid and flexible future workforce, supply chain organizations will have to adapt their leadership styles and professional development programs to attract, onboard, train (and retrain), manage, and retain engaged global colleagues.
Aside from the shifting workforce, there are many factors on the horizon that will strongly influence the future of supply chains, and each of these is an important consideration for supply chain leaders. Some of these are related to future shifts in population and how people live, but advances in technology and data collection will also have enormous influence on the future end-to-end supply chain. The following explores how data, digitization, and transparency will continue to shape the future of supply chain.
The impact of data-from actionable insights to predictive analytics & responses
Big data and analytics already allow supply chain managers greater insight into their operations, which enables increased efficiencies and greater data-driven insights. The number of data sources in the supply chain is expected to grow exponentially, which will offer managers even more opportunity for contextual intelligence and more knowledge sharing across and between organizations. For example, with additional data, planning and decision-making will improve across an organization, which can lead to decreased costs and time spent on operations.
Data-driven insights have the power to decrease risk, improve transparency, identify trends, and initiate automatic responses where it wasn't possible before. The supply chain of the future will build on these benefits to become even more streamlined and efficient than it is now. However, it's imperative that organizations are open to learning new processes for harnessing and interpreting this data, otherwise they may face intense pressure from more agile competitors.