When I write about the lean age, my focus is not on the actual foundational process improvement initiative that seeks to streamline operations, eliminate waste, reduce costs, develop supplier relationships, and increase customer satisfaction.
Instead, I look at the 'age of lean' as a time of shifting company priorities, uncertain leadership, expanded offshoring, bare boned staffing, a quarter-to-quarter management mentality, and evaporating company loyalty from the employer and employee alike.
Lean is good. The age of lean can leave a lot to be desired, especially when it comes to employee training and development, and especially for those in the supply chain field.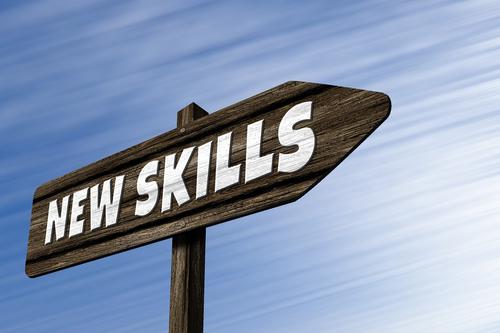 The changing workplace
As a professional educator, I see first hand a reduction in company sponsored tuition reimbursement for degree seeking students in disciplines from business to nursing to education.
As a seminar and workshop leader in the supply chain field, I witness and hear about less company support for professional development. More and more attendees are paying their own way in an effort to maintain a path to career development.
Education is often area often the victim of budget cuts, lack of employer support, or the shifting of skill development the responsibility to a previous employer. Training is focused more on the regulatory issues of right to know, environmental health and safety and workplace harassment, rather than career development.
One can see the changing workplace in the want ads that are posted on company web sites, on large online employment sites, or even once in the while in the newspaper. The requirements for some positions in supply chain management look like a list of search engine optimization (SEO) keywords and skills that no one employee could have.
Are employers trying to hire the perfect candidate? Or are they looking to bring in the most experienced employee possible to eliminate the need for training?
A shift to OJT
According to the Association for Talent Development's (ATD's) 2016 State of the Industry Report, the 300 employers in the study reported in 2015 spent more on direct learning expenditure per worker than in the previous year. The average direct spending by employee in 2015 was $1,252, up a fraction from 2014.
In 2015, about half of the training hours were delivered by instructors live in the classroom and about 40% were technology based, including online training, in satellite classrooms, or via DVDs. About 10% was self-paced learning.
Yet for the first time, the ATD measured on the job training (OJT), an increasingly significant portion of employee development. On the job training is defined by the ATD as any learning that is not a standalone activity and intertwined with work activities.