Due to the increasing number of connected devices emerging on the market, too many old, disused, or discarded electronics are dumped well before the end of their useful life. This is a problem that is getting worse each year. While having optimal recycling schemes for unwanted devices is one solution to this increasing waste mountain, prolonging the life cycle of these devices by encouraging sales of second-hand devices is another alternative and a growing trend.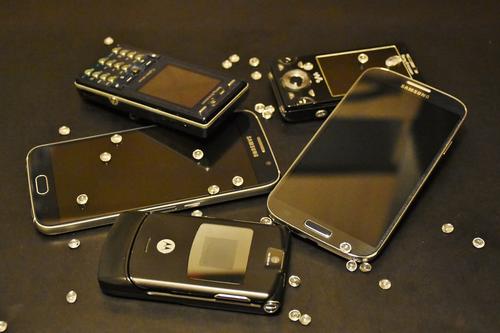 Fortunately, a recent Deloitte report predicts that the growth rate of the used smartphone market will be four to five times higher than the overall smartphone market by the end of 2016. But we are yet to see this offset the growing global e-waste mountain. It will take time to convince consumers who are always wanting to upgrade to the latest smartphone, but do not consider trading in their old one.
Wearables are also adding to the e-waste problem. Most original equipment manufacturers (OEMs) either already have, or plan to have, wearable devices as part of their connected devices portfolios. In fact, industry analysts IDC predict that worldwide shipments of smart watches will reach 126.1 million units by 2019. While demand for VR headset shipments are predicted to create a $2.8 billion hardware market by 2020, up from an estimated $37 million in 2015. This growth is fuelled by gaming on both, mobile and console devices, as well as streaming content, shopping, training and education.
With this influx of devices, manufacturers and retailers not only have a duty of care as good corporate citizens to ensure that electronic products pass back into the manufacturing cycle and components re-enter the supply chain, rather than going to landfill, but also have potentially lucrative additional business opportunities.
Following the recall of the Samsung Galaxy Note 7, the company found itself in the line of fire of consumers and the likes of Greenpeace to indicate its strategy as to whether it would repair, refurbish or resell the devices. This is because the phones contain components that comprise rare and precious material like gold, cobalt, and tungsten that it is essential to recover, either for re-use or to recycle as well as the toxic aspect of batteries. In fact, according to the Institute of Electrical and Electronics Engineers, approximately 165 pounds of raw mined materials go into the manufacture of the average mobile phone. It is paramount that everything is done to re-use as many components as possible.
Additional revenue streams
Offering trade-in or buyback programmes when selling new devices, not only saves the consumers money but also earns companies' useful additional revenue streams with the added benefit of promoting brand loyalty in the longer term.
Business models such as sharing, renting, leasing, re-selling, or hardware-as-a-service can also extend use/re-use of equipment or their components as a first port of call. This will mean plenty more used equipment will stay in the market and manufacturers will only benefit.